Service objectives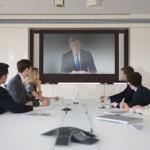 The following list represents the Key Service Objectives (KSO) for the Appleton Greene Marketing Optimization service.
---
Marketing Optimization
At a time when marketing departments are under pressure to demonstrate their accountability and business contribution, the service provides tools and methodologies that helps transform the way they can understand and optimize their marketing ROI. Until recently, measuring the business impact of the marketing mix required complex, lengthy and expensive modeling and simulation processes. Because of such complexity, time requirement and costs, this approach has remained limited to big brands with adequate budgets and data analytics expertise. This services implements a different approach, leveraging an innovative, leading edge technology that fully automates the modeling process. This automated approach delivers models and insights at an unprecedented speed, in a flexible, transparent and affordable way. Combined with the appropriate marketing expertise, it provides on demand ROI measurement and optimization capability for most marketing departments, especially the ones which believe they lack the budgets, time and expertise for this. Specifically, this service covers the following areas: first of all, data situation analysis and integration, under the form of an audit of the data availability, reliability and completeness, followed by the collection and consolidation of this data in one repository. The marketing mix modeling phase, leveraging the specific data provided, follows the data phase. After collecting the appropriate plans from the brand, forecasting and optimization can be conducted via scenarios exploration, and definition of optimal mix investments based on different types of objectives. This approach, to be fully leveraged, needs to be scalable to different brands and geographies, several times a year (3 to 4 ideally). To that end, training is then proposed to transfer the application expertise, along with a purchase of the application license.
---
Global Branding
Brand management is the planning and implementation of the key decisions that enable a brand to profitably grow, based on a relevant and consistent positioning over time, well executed across the various dimensions of the mix: product development, communications, pricing and distribution. The multinational / global dimension adds elements of complexity because of the differences across countries (in terms of culture, brand perception, maturity, and regulations.) as well as the requirement for careful resources allocation across the geographies. Objectives here are: first of all, implement a thorough situation analysis of the brand in its different markets and identify commonalities and structural differences in these situations. This thorough understanding will then enable to design a fundamental element for the brand: the global brand management framework. This framework will reflect the brand's objectives, articulate how it is managed across countries and what may drive possible local adaptation and adjustments compared to the established model. Key questions to be addressed are in particular (non-exhaustive list): can the brand drive a consistent positioning across markets or does it need differentiated approaches? At which stage of development is the brand across its markets and how to account for differences in the strategies, planning and executions? What are the priorities and drivers of resources allocations across the portfolio of countries? Should a centralized management model be implemented, a decentralized one or a hybrid one? What belongs to the local markets and what belongs to the central brand management decision body?
---
Brand Repositioning
Re-positioning a brand is all about changing or significantly evolving its perception among its target audience, driven by reasons such as shifts in the market place, declining performance, disruption due to new competitors, etc. This is executed through changes in the marketing mix, starting with a new definition of the positioning implemented in the relevant mix areas (new products and communication mix.). Objectives here are, first of all, to identify and assess the reasons that motivate a possible re-positioning and review the options. Re-positioning being such a major decision, it is critical to scrutinize and validate the reasons behind before engaging in the effort. Once these drivers are well understood, re-positioning cannot be decided without having thoroughly reviewed 2 alternative options. Option 1 is about trying to address the identified challenges within the existing positioning through appropriate actions (e.g. launching a new variant, a sub brand and developing a new communication platform.). Alternative 2 is about launching a new brand: sometime it may be easier and less risky to launch a new brand rather than unsettling an existing brand and use it as an imperfect or maladapted vehicle for the new positioning. Once the re-positioning decision is made, several key questions need be addressed. The first one is about the ability and legitimacy of the brand to evolve towards the new positioning. Scrutinizing the brand values, its history, its perception is here critical. Appropriate market research, qualitative and quantitative, will be required. The second question is about the transition to the new positioning and its execution. Which elements of the mix are at stake? How will it be implemented: progressively or in one go? How to maintain the established customer base while attracting new ones? What are the resource requirements?
---
Go-To-Market Strategies
Defining and executing a winning go-to-market strategy is a key step not only for the successful launch of a new product or service but also to establish its success long term. As such, designing winning go-to-market strategies and/or improving on existing ones is a key way to improve the marketing effectiveness. The objectives behind go-to-market strategies are twofold. First of all, in the strategy design phase, it is critical to identify the attractive market segment(s) and develop a winning value proposition for the identified segment(s). As in any strategy, the approach is primarily about choices, selection and prioritization. Being able to focus on few promising segments and not trying to "win everywhere" is a pre-condition for success. Once these segments identified, a deep understanding of their needs and expectations will naturally lead to the definition of a superior value proposition, one that is unique, relevant and able to convince prospect customers to switch from their current product or service to the one that is launched. Importantly, the value proposition will need to be defined not just for today, but also with the goal of remaining fully relevant, attractive and differentiated in the foreseeable future. The second set of objectives is related to the delivery of the go-to-market strategy. It consists in acquiring the right customers for the brand, in line with the identified segments, and building the loyalty of these customers. The value proposition will therefore need to be conveyed in a very rigorous and consistent way across the key components of pricing, distribution and messaging across the appropriate communications channels.
---
Agency Management
Brand management is at the cross road of many different disciplines and types of activities that each require services from specialized third party agencies, such as advertising, digital, media, promotions, brand identity etc. Each of these agencies need not only to efficiently collaborate with the brand team, but they also need to work well together, which may be at time challenging. With the addition of the country dimensions, each global / multinational brand team is clearly at the center of a very complex network of interactions. If this network is not properly managed in line with the brand management requirements, it may drive severe inefficiencies and drive the overall marketing effectiveness down. Agency management is therefore about establishing the appropriate network of agencies across different countries along with the appropriate process of management to optimize the impact of marketing activities. The starting point of proper agency network management is always rooted in the overall brand management framework, which itself depends on the type of products under the brand, differences between countries, company culture etc. For example, a centralized approach will necessitate a very different way to manage an agency network compared to a decentralized one. At minimum, a brand team should have clear answers to the following questions: what is the level of involvement expected from the key agencies? Is it shallow and will the collaboration be about projects allocated through RFP? Is it deep and will a few agencies be considered as long term strategic partners? Which kind of network integration is expected: tightly integrated, maybe through one single network, or loose combination of agencies from different communications group (in which case how will the coordination and alignment be established across these agencies)? Which agency will have the strategic lead (along with the client), how to encourage collaboration, how to avoid conflicts and deal with them when they occur? Last but not least, defining fair remuneration levels for both sides, with appropriate incentives, is a key component of a successful agency management approach.
Banking & Financial Services
After years of very slow recovery, marked by defensive moves and governance remediation, the global banking industry now appears in a position where it can re-position itself for revenue growth, while continuing to drive cost reduction. In 2014, top line revenue in the industry was starting to grow again, although modestly, and banks continued their strong focus on operational and scale efficiencies. As a result, many networks were rationalized, with numerous branches closing down – one of the largest decline in 20 years. 2014 was also a year of consolidation in the sector, with the number of mergers and acquisitions increasing to its highest level since 2008. 2015 should see an increased focus on driving top line and bottom line altogether, with priority towards profitability. In Europe, the prospects for the sector are somewhat less positive, due in particular to the current macro-economic situation in the Eurozone. Looking at the main global players, there are 4 Chinese banks in the top 5 (in terms of total assets): Industrial & Commerce Bank of China, China Construction Bank Corporation, Agricultural Bank of China and Bank of China, with total assets between US $ 2.6 and 3,6 trillion. HSBC holdings (UK) is the only non-Chinese bank within this top 5, in 4th position with around US $ 2.7 trillion in assets. European and US banks follow in the global ranking, with names such as JP Morgan Chase (US), BNP Paribas (France), Bank of America (US), Credit Agricole Group (France), Barclays PLC (UK), Deutsche Bank (Germany), with assets between US $ 1.6 and 2,6 trillion. Last but not least, Mitsubishi UFJ Financial Group (Japan) is number 8 in this ranking with US $ 2.3 trillion in assets. In a context marked by more complex regulations and a continued focus on Return on Equity (ROE), today's banks need to adapt to 3 major transformations: a continued technology disruption that brings new, non-banking competitors into play (the rise of financial technology companies, or "FinTech"), rapidly changing customer preferences, fueled in large part by new digital platforms (mobile, e-commerce and social networks) and the increasing pressure from customers for a better level of services and improved overall experience. To address these challenges, banks will need to focus their marketing on improving customer understanding and segmentation, increasing their brand and propositions relevance versus the new FinTech players, designing and promoting an appropriate customer experience that anticipates on evolving preferences.
---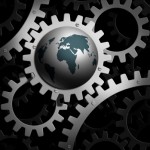 Technology
The Technology sector is very broad and includes companies engaged at different levels of the technology value chain: communications equipment, software development, computer hardware and technology-related office equipment, semiconductors manufacturing, provision of consulting and IT services. This massive sector includes big brand names from all over the world, that cover all the different areas listed above. Apple is definitely the number 1 technology company in the world, both in terms of revenue (US$ 234 billion in 2015) and market capitalization. Along with Apple, the most successful technology companies in terms of market capitalization are corporations that hardly existed 10 years ago, demonstrating the amazing pace of transformation in this sector: they are primarily Google, Amazon and Facebook. They form with Apple the powerful "GAFA", the group of companies clearly considered today as the main driving forces in the sector transformation. They have progressively replaced the previous Intel and Microsoft duopoly ("Wintel") that dominated the industry in the 90's and early 00's. Key to the success of the "GAFA" has been their ability to create "platforms" that foster entire ecosystems, which bring along hardware manufacturers, software and applications developers. Beside the "GAFA" and previous dominant players like Microsoft and Wintel, the sector also includes big names of hardware manufacturers (HP, Dell, Samsung and Sony), Computing Services and consulting providers (IBM), semi-conductor and components (Toshiba, Panasonic). While the technology sector is full of opportunities and presents many areas of profitable growth, this environment is nonetheless a very challenging one due to the on-going changes and transformations which may unsettle even the most established positions (Nokia is a telling example of this). The number one challenge for companies in this sector is therefore to remain relevant and attractive over time to consumers, while new technologies and players enter the market. Achieving this requires the ability to put the customer at the center of innovation, through market driven rather than technology driven decisions. The second challenge is differentiation: in a sector where standard operating environments are the norm, most players need to establish not only the relevance, but also the uniqueness of their brand and products.
---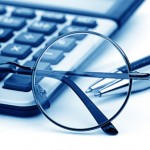 Fast Moving Consumer Goods
The Fast Moving Consumer Goods category regroups non-durable goods sold quickly and at relatively low cost, such as soft drinks, processed food, detergent products, toiletries and many other consumables. These are typically products with high volumes and low margins, sold through extensive distribution (with hyper and super markets being most often the number 1 channel), with a high velocity and therefore high stock turnover. This sector is dominated by large multinational companies such as Procter & Gamble (USA), Nestlé (Switzerland), Unilever (UK & Netherlands), Pepsico (USA), Coca Cola (USA), Mondelez (USA), L'Oreal (France) etc. All these companies control a very large portfolio of brands (they are "house of brands") in different product categories, catering for different types of consumers expectations, at different price points. For example, a company like Procter and Gamble (P&G) manages brands such as Pampers (baby care), Pantene (hair care), Ariel (laundry detergent), Gillette (razors and toiletries) etc. Within a major category such as laundry detergent, P&G would typically offer at least 3 different brands (more in many countries), one at a premium positioning (e.g. Ariel or Tide), another one at an entry level positioning (e.g. Bonux) and another catering for specific expectations (e.g. a detergent and fabric softener all-in-one like Bold or Dash). With rather stable and well established business models, the challenges within this categories are primarily linked to growth, brand portfolio management and balance between long term vs short term. Growth related challenge: in all developed markets, most categories are mature and therefore very competitive. Sales need to be defended from competitors and increasingly, retailers' own private brands, primarily through very significant levels of expenditure in advertising, promotions and trade activities. Beside this growth problematic, a second and very important objective is to properly manage the portfolio of brands, through appropriate positioning's covering relevant market segments and limiting cannibalization. Last but not least, in such cut throat environment, brands need to appropriately establish the delicate balance between short term revenue generation (through promotions, price drops, trade activities) and long term brand building that helps maintain price points and margins.
---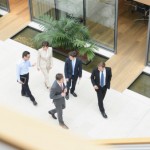 Telecommunications
The telecommunications sector comprises all the companies that enable communications between individuals or companies, whether voice or data, through the phone or internet, at local, regional or global levels. Key players in this sector are wireless operators, Internet service providers, cable companies, communications equipment manufacturers and satellite companies. 2 main trends in the sector drive its significant growth: first, the shift of communication and computing to mobile devices, and secondly the need for larger and larger amount of data to be transferred over the networks, due to increasing consumption of data heavy content such as video. The wireless telecom operators are clearly at the heart of this transformation, with offerings that cover all requirements from individual consumers and companies, whether voice or data, mobile or fixed, without forgetting the distribution of specific content. The sector has been deeply transformed over the past decades, moving from a centralized structure to a largely decentralized one (started with the break-up of the Bell system in the USA in 1982), with shrinking regulations and barriers to entry. Top global companies include names such as China Mobile (China), Verizon Communications (USA), Vodafone (UK), AT&T (USA), Nippon Telegraph & Telephone (Japan), Deutsche Telekom (Germany), Telefonica (Spain), America Movil (Mexico). All these companies have a customer base well in excess of 100 million's and many of them operate across several countries (Vodafone, Telefonica and Deutsche Telekom). The telecommunications sector offers significant profitable growth opportunities, but important challenges come along. The first one is about relevance and monetization in an environment disrupted by technology: with the rise of free communications services that circumvent the operators networks (Over-The-Top , or OTT services), operators need to maintain relevance through additional, value added services that will provide new sources of revenue. The second challenge for telecommunications players is to build a brand that will stand for innovation, quality of service and differentiation, in order to develop and attract and retain new customers to its services. Last but not least, telecommunications operators face the constant challenge of identifying, acquiring and retaining the right customers segments in a context where loyalty is limited and competition is fierce.
---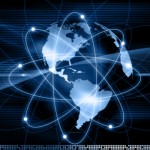 Advertising
The advertising sector in the broad sense includes different types of firms specialized in providing services around marketing communications to B2B clients. Typically, these services evolve around advertising, digital marketing, media, PR, promotions, design and other marketing communications techniques, as well as around marketing research and consulting. This sector has undergone a massive consolidation over the last 2 decades, and is now dominated by large communications groups, which bring together within one entity, but under different names, complementary disciplines for their clients (advertising, digital marketing, media, PR, design and market research). 4 global networks, which operate within all major markets around the globe, therefore dominate the global advertising sector: WPP Group (UK – US $ 19,0 billion revenue in 2014), Omnicom Group (USA, US $ 15,3 billion revenue in 2014), Publicis Groupe (France, US $ 9,6 billion revenue in 2014), Interpublic (USA, US $ 7,5 billion revenue in 2014). Each group will bring different agency names under one roof (e.g. WPP owns several big names in advertising, such as Grey, Ogilvy & Mather, Young and Rubicam, or Publicis owns several media agencies such as Starcom Mediavest or Zenith Optimedia). Despite its intrinsic complexity, this structure built around several agencies enables these groups to increase the amount of marketing budgets they handle, even if they may sometime belong to competitive brands, thus achieving the required critical mass to increase the bargaining power in front of the media owners. The advertising industry ecosystem has been entirely disrupted by the impact of the Internet and digital technologies. This disruption has first of all transformed the way firms operate: they need to deal with the increasing complexity and fragmentation of communications channels, driven by the rise of the digital options: e-commerce, banner ads, search, social networks etc. In this context, they are also asked to deliver well beyond the "ads" formerly expected from them: they have to develop broader "content" that will drive engagement and nourish conversations with consumers less and less likely to accept the intrusion of standard ads. This disruption has also brought in new players that can all pretend for a share of the advertising industry business, at different levels of the value chain. At the strategic level, big consulting companies such as McKinsey or Accenture are taking interest in their clients' marketing communications approach. In the area of creative work, publishers like Yahoo, Forbes, CNN etc. are getting involved in the development of specific content. And even in the area of media buying, ad-tech companies led by Google, thanks to specific, proprietary buying and programming software, are capturing a portion of the business. Several scenarios can be figured out regarding the evolution of the sector, including one where communications groups would become irrelevant and re-focus on core creative development. Another one requires from these groups that they develop their ability to connect the different dots in a very complex ecosystem and establish themselves as the only and most legitimate "system integrator" of the sector.
Bronze Service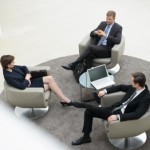 Monthly cost: USD $1,000.00
Time limit: 5 hours per month
Contract period: 12 months
Bronze service includes:
01. Email support
02. Telephone support
03. Questions & answers
04. Professional advice
05. Communication management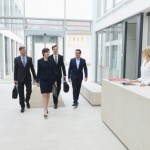 SERVICE DESCRIPTION
The Bronze Client Service (BCS) for Marketing Optimization provides clients with an entry level option and enables client contacts to become personally acquainted with Mr. Klotz over a sustainable period of time. We suggest that clients allocate up to a maximum of 5 Key Employees for this service. Your Key Employees can then contact the consultant via email, whenever they feel that they need specific advice or support in relation to the consultant's specialist subject. The consultant will also be proactive about opening and maintaining communications with your Key Employees. Your Key Employees can list and number any questions that they would like to ask and they will then receive specific answers to each and every query that they may have. Your Key Employees can then retain these communications on file for future reference. General support inquiries will usually receive replies within 48 hours, but please allow a period of up to 10 business days during busy periods. The Bronze Client Service (BCS) enables your Key Employees to get to know their designated Appleton Greene consultant and to benefit from the consultant's specialist skills, knowledge and experience.
Silver Service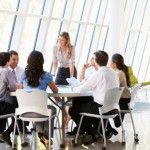 Monthly cost: USD $2,000.00
Time limit: 10 hours per month
Contract period: 12 months
Bronze service plus
01. Research analysis
02. Management analysis
03. Performance analysis
04. Business process analysis
05. Training analysis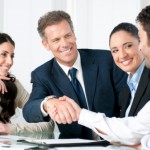 SERVICE DESCRIPTION
The Silver Client Service (SCS) for Marketing Optimization provides more time for research and development. If you require Mr. Klotz to undertake research on your behalf, or on behalf of your Key Employees, then this would understandably require more time and the Silver Client Service (SCS) accommodates this. For example, you may want your consultant to undertake some research into your management, performance, business, or training processes, with a view towards providing an independent analysis and recommendations for improvement. If any research and development, or business analysis is required, then the Silver Client Service (SCS) is for you.
Gold Service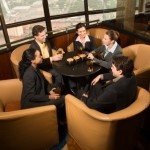 Monthly cost: USD $3,000.00
Time limit: 15 hours per month
Contract period: 12 months
Bronze/Silver service plus
01. Management interviews
02. Evaluation and assessment
03. Performance improvement
04. Business process improvement
05. Management training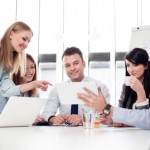 SERVICE DESCRIPTION
The Gold Client Service (GCS) for Marketing Optimization is intended for more detailed evaluation and assessment, that may require your Key Employees to have monthly meetings or interviews with Mr. Klotz. These meetings and interviews can be conducted over the telephone, Skype, or by video conference if required. The consultant can also attend your business premises, an Appleton Greene office, or another mutually beneficial location, but please note that clients are responsible for the costs of any disbursements separately, including travel and accommodation. This service enables you to integrate the specific skills, knowledge and experience of your designated consultant into your Key Employee management team. The Gold Client Service (GCS) can also incorporate training workshops, business presentations and external meetings with customers, suppliers, associations, or any other business-related stakeholders.
Platinum Service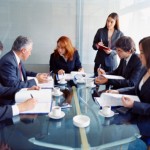 Monthly cost: USD $4,000.00
Time limit: 20 hours per month
Contract period: 12 months
Bronze/Silver/Gold service plus
01. Project planning
02. Project development
03. Project implementation
04. Project management
05. Project review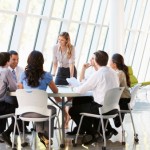 SERVICE DESCRIPTION
The Platinum Client Service (PCS) for Marketing Optimization is our flagship service and will be required if you need Mr. Klotz to facilitate the planning, development, implementation, management, or review of a particular project relating to his specialist subject, which would obviously require more time and dedication. This service enables you to reserve up to 12.5% of the consultant's working month and provides a more hands-on service as and when required. If you need more time than this, then this can always be arranged, subject of course to the consultant's ongoing availability. The benefit of having an external consultant involved in projects is they provide an independent perspective and are not influenced by internal politics, day-to-day responsibilities, or personal career interest. They provide objectivity, specific knowledge, skills and experience and will be entirely focused upon the tasks at hand. The Platinum Client Service (PCS) will provide your organization with a valuable resource as and when you need it.
---
---
Benefits
Marketing
Project management
Data management
Marketing optimization
Portfolio allocation
Pricing promotions
Brand development
Brand repositioning
Go-to-market strategy
Agency management
Organizational design
Globalization
Project management
Global planning
Geographical allocations
Global positioning
Global branding
Portfolio optimization
Network design
Organizational design
Best practice
Process alignment
Finance
Project management
Marketing measurement
Forecasting
Marketing optimization
Investment calibration
Pricing assessment
Promotional assessment
Cost analysis
Marketing dashboard
Procurement guidelines
Clients
This service's current clients or employers include:

Zurich Insurance
Founded in Switzerland in 1872, Zurich is one of the world's most experienced insurers. Customers choose Zurich to protect the people and things they love because they value its knowledge, expertise and stability. Zurich's mission is to help its customers understand and protect themselves from risk. Zurich constantly scan the risk landscape to identify emerging risks. It uses its expertise to help protect communities, too. Zurich has three core business segments – General Insurance, Global Life, and Farmers General Insurance is the segment through which the Group provides a variety of motor, home and commercial products and services for individuals, as well as small and large business's. Global Life delivers financial protection when customers need it most. Zurich helps individual customers prepare for the future and corporate customers attract and retain the best talent through the provision of attractive employee benefit packages. Farmers includes Farmers Management Services which provides non-claims management services to the Farmers Exchanges (which Zurich do not own), as well as Foremost and 21st Century brands in the United States, and Farmers Re.
---

AXA
AXA's mission is to help customers live their lives with more peace of mind by protecting them, their relatives and their property against risks, and by managing their savings and assets. With over 103 million customers in 59 countries, AXA's strong global franchises and three lines of expertise – Property & Casualty, Life & Savings and Asset Management – provide a distinctive business portfolio. The property-casualty business includes the insurance of personal property (cars, homes) and liability (personal or professional). It covers a broad range of products and services designed for individual and business clients. Individual and group life insurance policies encompass both savings and retirement products, on the one hand, and other health and personal protection products, on the other. The asset management business involves investing and managing assets for the Group's insurance companies and their clients, as well as for third parties, both retail and institutional clients. AXA's business model and strategy have demonstrated their relevance and continue to build on distinctive strengths: Solid position in the markets where the Company is present; A multi-channel distribution model, allowing customers to decide how they access AXA's products and services; Risk management expertise, which guarantees AXA's financial strength and ability to keep promises; Operational excellence, which allows AXA to deliver quality products and services at competitive prices; A particular concern for employee development. As a company whose business is about protecting people, AXA has a responsibility to leverage its skills, resources and risk expertise to build a stronger and safer society.
---

Hewlett-Packard
The Hewlett-Packard Company (commonly referred to as HP) was an American global information technology company headquartered in Palo Alto, California. It developed and provided a wide variety of hardware components as well as software and related services to consumers, small- and medium-sized businesses (SMBs) and large enterprises, including customers in the government, health and education sectors. On October 6, 2014, Hewlett-Packard announced plans to split the PC and printers business from its enterprise products and services business. The split closed on November 1, 2015 and resulted in two publicly traded companies: HP Inc. and Hewlett Packard Enterprise. HP Inc. is the larger successor of Hewlett-Packard in terms of revenue. It recorded US$57.3 billion in revenue in 2014, for a work force of around 50 000 employees. , compared with Hewlett Packard Enterprise's US$53 billion. HP Inc. is focused on the development and provision of computer hardware and office equipment such as laptop and desktop PC's, tablets, printers, scanners, digital press, ink and toners, as well as corresponding accessories and business solutions offering, to consumers, small- and medium-sized businesses and large enterprises. Hewlett Packard Enterprise (HPE) is an enterprise-focused organization with three divisions: Enterprise Group (servers, storage, networking, consulting and support), Enterprise Services, Software and Financial Services. Hewlett Packard Enterprise 2015 revenue was around US$53 billion and it employed 240 000 people. Hewlett Packard Enterprise defines itself as being in the "Acceleration Business". It helps customers use technology to slash the time it takes to turn ideas into value. In turn, they transform industries, markets and lives.
---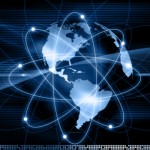 Procter & Gamble
Procter & Gamble Co., also known as P&G, is an American multinational and one of the largest global consumer goods company. It recorded revenue of around US$ 83 million in 2014. It is organized around 4 global business unit : Beauty ; Baby, Feminine, and Family Care ; Fabric and Home Care ; Health and Grooming. P&G's mission statement is "Making your day better—in small but meaningful ways. We see big potential in life's little moments. Brushing teeth. Washing hair. Showering. Shaving. Caring for the baby. Cleaning the house. Doing the dishes, and the laundry. We make the products that help make these moments a little easier." P&G is made of many individual brands, each serving customers in different ways—but all with a focus on making peoples' lives a little easier. Many well-nown consumer brands belong to P&G. A far from exhaustive list would include Pampers, Charmin, Always in the Baby, Feminine and Family care sector, Pantene, Olay, Ivory in the Beauty sector, Ariel, Tide, Mr Clean or Dawn in the Fabric and Home Care sector, Gillette, Oral B or Vicks in the Health and Grooming sector. To make a positive impact on consumers, P&G's approach is to excel in six core strengths: Consumer Understanding, Innovation, Branding, Go-to-Market Capabilities, Scale and Productivity. As a company with purpose, P&G is built to lead in these areas.
---
Locations
This service is primarily available within the following locations: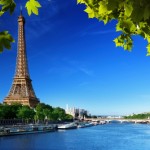 Paris FR
Paris is the capital of France. The city in itself ("Commune de Paris") is relatively small in size (around 2.234 million inhabitants in 2012) due to its limited urban area. However, the larger Paris Metropolitan area is the second most populous in the European Union (EU) after London, with a population of around 12.341 million in 2012. The Commune de Paris is the most densely populate area in the EU, and the surrounding departments (Hauts-de-Seine, Seine-Saint-Denis and Val-de-Marne) are amongst the 10 most densely populated areas in the EU. The economic importance of Paris is major in France and beyond. While representing around 19% of the French population, the Paris Metropolitan area accounts for 30% of the total country GDP and is the second economic area in the EU. It is also home to the largest business district in EU with "La Défense" situated just West of Paris, which hosts almost 150 000 employees. In 2015, the headquarters of 29 out of the 31 Fortune Global 500 Companies located in France are situated in the Paris Metropolitan area. Until the early 90's, the economic activities in the Metropolitan area were centered around manufacturing, in particular automobiles and aeronautics. Since the early 90's, the economic focus has progressively shifted to high value added services such as banking, insurance, IT services, as well as high-tech manufacturing such as aerospace, electronics and optics. As such, being home to most leading French companies and attracting more and more high value added businesses, Paris is clearly the number 1 city for business development in France.
---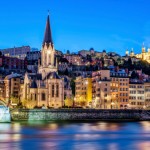 Lyon FR
Lyon is the third largest city in France after Paris and Marseille and the second richest area in the country after Paris. The Lyon municipality had a population of around 500 000 in 2012, while the greater metropolitan area had a population of around 2,214 million in 2012, which makes it the second urban area after the one of Paris. From an economic standpoint, Lyon occupies a major economic position within the Economic Union (EU). According to Loughborough University, it can be compared to Philadelphia, Mumbai or Athens in terms of its international position. The city was historically known as an important area for the production and weaving of silk. Nowadays, Lyon has become a well-established center for banking, pharmaceutical, and chemical industries. It is also developing as an important area for high tech industries such as software development, video games design, biotech, internet services. Along with its universities, it also hosts important sectors such as medical research and technology. The city is the headquarters of many companies like Euronews; Lyon Airports; BioMérieux; Sanofi Pasteur; LCL S.A.; Boiron; Infogrames; Groupe SEB; Renault Trucks; and intergovernmental agencies such as Interpol. The development of these different activities drove the creation of several important business centers, with La Part-Dieu, being the main one and the second biggest business quarter after La Défense in Paris, with over 40,000 jobs.
---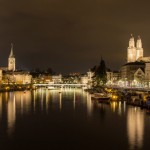 Zurich CH
Zurich is the largest city in Switzerland and the capital of the canton of Zurich. The municipality had approximately 400 000 inhabitants in 2012 and the Zurich metropolitan area 1.83 million. The Greater Zürich Area is Switzerland's economic center and home to a vast number of international companies (10 of Switzerland's largest companies are headquartered there). Despite a relatively low population, Zurich has achieved the status of a leading global city and when it comes to banking and finance, is clearly among the world's largest centers. By far the most important sector in the economy of Zurich is the service industry, which employs nearly four-fifths of workers. The finance industry comes first, and the city is home to a large number of financial institutions and banking giants, such as UBS, Credit Suisse, Swiss Re and Zürich Financial Services. Located in Zürich, the Swiss Stock Exchange is today the fourth most prominent stock exchange in the world. In addition Zurich is the world's largest gold trading center. Other important industries include light industry, machine and textile industries and tourism, and ABB, the power and automation technology giant has its headquarter in Zurich. Most of Switzerland's research and development centers are also concentrated in Zurich and the low tax rates attract overseas companies to set up their headquarters there. With the addition of renowned, prestigious universities providing highly skilled workers, it is no surprise that a city like Zurich is one of the most sought after to establish and conduct business in Europe and beyond.
---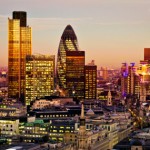 London UK
London is the capital and most populous city of England and the United Kingdom. Its estimated population in 2014 was around 8,539 million, making it the largest of any municipality in the European Union. The city's metropolitan area is one of the most populous in Europe with almost 13,9 million inhabitants. The economy of the London metropolitan area—the largest in Europe—generates about 30 per cent of the UK's GDP. London is a leading global city with strengths in the arts, commerce, education, entertainment, fashion, finance, healthcare, media, professional services, research and development, tourism, and transport , all contributing to its prominence. It is one of the world's leading financial centers and has the fifth-or sixth-largest metropolitan area GDP in the world (depending on measurement). It has the world's largest city airport system measured by passenger traffic. London is also the world's leading investment destination, hosting more international retailers and high-net-worth individuals than any other city. London's universities form the largest concentration of higher education institutes in Europe and a 2014 report placed it first in the world university rankings. London's largest industry is finance. It has over 480 overseas banks, more than any other city in the world. The City of London is home to the Bank of England, London Stock Exchange, and Lloyd's of London insurance market. Over half of the UK's top 100 listed companies (the FTSE 100) and over 100 of Europe's 500 largest companies have their headquarters in central London. Along with professional services, media companies are concentrated in London and the media distribution industry is London's second most competitive sector.
Achievements

Zurich Insurance
Implemented a full-fledged marketing mix modeling and optimization process for the General Insurance business in Switzerland. This country was identified as the pilot market to test the modeling approach and its benefits. The overall project was discussed and agreed with the marketing team, with alignment on objectives, time line, project participants and types of data to be gathered regarding the objectives. The relevant data was then obtained, audited for reliability, accuracy and completeness, then consolidated in one master document. Several rounds of modeling were then conducted, in close collaboration with the marketing team. Relevant models were identified across the customer journey, evidencing the contributions of different types of activities (advertising, distribution, sponsoring, new products…) at different steps of the journey. A consolidated model, combining all the interactions, was then defined. Providing an accurate prediction (< 1% gap) of the sales across 2014 then validated this model. The model is now used for forecasting and optimization. The latest round of optimization has shown a potential improvement of the advertising investment contribution between 15 and 20%, with a different media mix and improved planning strategy. Discussions are now about setting up a continuous marketing optimization process, led by the client.
Personal Profile
Mr Chicles is an approved Certified Learning Provider (CLP) at Appleton Greene who is a business leader and strategist with broad experience in the global multi-industrial, aerospace and defense sectors. He is a seasoned operational leader of global industrial businesses, leading transformational strategies in highly competitive markets.
As a senior, C-suite strategist for multiple major industrial corporations he has led multiple mergers, acquisitions, divestitures and restructurings, as well as corporate break-ups and spin-offs. He has a distinguished track record of successful transformations of complex organizations in dynamic and uncertain market conditions while engendering the trust and buy-in of employees, customers, vendors, owners, corporate leadership and boards of directors.
A highly engaged leader at the personal and team level he has demonstrated the ability to engender effective senior teams and boards. He's also an active mentor, teacher and community leader.
Mr Chicles is an active board member with AES Seals, global leader in sustainable reliability engineering, and Micro Technologies Inc, an electronics and advanced manufacturing company. He is a principal partner with ProOrbis Enterprises®, a management science consultancy with premier clients such as the US Navy and PwC, as well as the principal of Xiphos Associates™, a management and M&A advisory. Recently, he served as Board Director and Chairman of Global Business Development with Hydro Inc. the largest independent pump and flow systems engineering services provider in the world.
He was President of ITT's Industrial Process / Goulds Pumps business segment a global manufacturer of industrial pumps, valves, monitoring and control systems, and aftermarket services for numerous industries with $1.2 billion in revenue, 3,500 employees and 34 facilities in 17 countries. Preceding this role he served as Executive Vice President of ITT Corporation overseeing the creation of a newly conceived ITT Inc. following the break-up of the former ITT Corporation to establish its strategy and corporate functions such as HR, communications, IT and M&A, building the capabilities, policies and organizations for each.
He joined ITT Corporation's executive committee as its strategy chief in 2006 and instituted disciplined strategic planning processes and developed robust acquisition pipelines to respond to rapidly changing markets. Created successful spin-offs of 2 new public corporations Exelis Inc. and Xylem Inc. ITT Corporation was named one of "America's Most Respected Corporations" by Forbes for exemplary management and performance during his tenure there.
Before joining ITT, Mr Chicles served as Vice President of Corporate Business Development and head of mergers and acquisitions for American Standard / Trane Companies, where he initiated and closed numerous transactions and equity restructurings globally.
Additionally, he created and led the corporate real estate function which entailed more than 275 real estate transactions around the world.
He began his career at Owens Corning rising through the ranks in various operational roles to Vice President of Corporate Development.
Recently, he taught advanced enterprise strategy at Stevens Institute of Technology as an adjunct professor and still supports start-ups through the Stevens Venture Center. He continues to be active as the Founding Board Member with several successful start-up technology businesses and non-profit organizations. A community leader, Mr Chicles has held the role of President of the Greek Orthodox Cathedral in Tenafly, N.J., He also led trips abroad to Cambodia and Costa Rica to build sustainable clean-water solutions and affordable housing.
His formal education includes earning a Masters of Business Administration from The Wharton School at the University of Pennsylvania, and a Bachelors in Finance from Miami University.
(CLP) Programs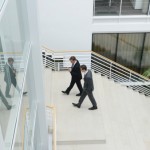 Appleton Greene corporate training programs are all process-driven. They are used as vehicles to implement tangible business processes within clients' organizations, together with training, support and facilitation during the use of these processes. Corporate training programs are therefore implemented over a sustainable period of time, that is to say, between 1 year (incorporating 12 monthly workshops), and 4 years (incorporating 48 monthly workshops). Your program information guide will specify how long each program takes to complete. Each monthly workshop takes 6 hours to implement and can be undertaken either on the client's premises, an Appleton Greene serviced office, or online via the internet. This enables clients to implement each part of their business process, before moving onto the next stage of the program and enables employees to plan their study time around their current work commitments. The result is far greater program benefit, over a more sustainable period of time and a significantly improved return on investment.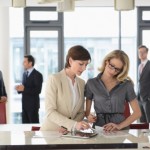 Appleton Greene uses standard and bespoke corporate training programs as vessels to transfer business process improvement knowledge into the heart of our clients' organizations. Each individual program focuses upon the implementation of a specific business process, which enables clients to easily quantify their return on investment. There are hundreds of established Appleton Greene corporate training products now available to clients within customer services, e-business, finance, globalization, human resources, information technology, legal, management, marketing and production. It does not matter whether a client's employees are located within one office, or an unlimited number of international offices, we can still bring them together to learn and implement specific business processes collectively. Our approach to global localization enables us to provide clients with a truly international service with that all important personal touch. Appleton Greene corporate training programs can be provided virtually or locally and they are all unique in that they individually focus upon a specific business function. All (CLP) programs are implemented over a sustainable period of time, usually between 1-4 years, incorporating 12-48 monthly workshops and professional support is consistently provided during this time by qualified learning providers and where appropriate, by Accredited Consultants.
Executive summary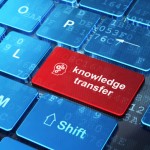 Acquisitive Growth
In today's context of changing markets, technologies and business models, and in conjunction with historic levels of available capital, acquisitive growth has emerged as an increasingly compelling approach to transformational growth. However, as has been empirically proven growth through acquisitions is fraught with pitfalls and inherently risky. Successfully acquisitive growth requires the confluence of many factors that go beyond the traditional phased steps of a typical process. In my experience success is a function of bringing together the elements of people, processes, and technologies into a set of capabilities that are custom-made for an organization's particular strengths, circumstances and aspirations. Winning in today's dynamic markets demands bold, unique and sustainable strategies. The following are the stages of such an approach that I have found to create high probability, profitable growth that stands the test of time.
Additionally, while the M&A industry has many advisors available, they tend not to be operating executives who have lived through all the elements I will lay out below. Many simplistic guidelines exist, however what its clear is that the difference between success and failure with acquisitive growth is not in rote adherence to some set of processes, rather it is found in the combination of process discipline and strong application of experiential, practical knowhow. The nature of this knowhow is to apply and allocate the elements below in a smart, efficient manner to achieve exemplary outcomes for the specific client's unique situation and circumstances.
---
Strategy Development: Whether at the corporate level or in a specific business unit, clients would be taken through steps to clarify the markets and segments where they currently compete and where they want to go in the future, what differentiates them from competition, where capabilities need to be refined or built, and the various functional elements (e.g. systems, processes, structures, etc.) critical to sustain profitable growth. Approach would be a combination of review of current strategies/capabilities, interviews and facilitated discussions and structured workshops. Outcomes might be a strategy to bring a particular business into a new growth phase or to meet changing competitive environments, or at the enterprise level might entail "platform building" whereby new businesses, sectors or legs are build from the ground up through foundational initial acquisitions and subsequent organic and inorganic initiatives.
Market Focus: Where will we hunt for acquisition targets? If a company allows too-wide of a scope will find themselves suffering from expensive resource drains/distractions and/or dilute efforts. Therefore, following the alignment of enterprise/business strategies the process will seek to focus the market segments and the business criteria to qualify a company to be elevated to possible target.
Research Possible Targets: Simply put, take the descriptions and criteria from above and create lists of potential targets that might fit. Each such company is researched for available information, any currently available knowledge the client might have, etc. Output is a gross list of possible targets.
Target Approach: Utilizing a number of possible approaches, one that is appropriate for the client is determined. For example, some companies may have business development or sales teams who could participate in this stage, or on the other hand for reasons such as confidentiality, resource scarcity, etc this might need to be put into the hands of specific individuals (senior executives, dedicated M&A executives, 3rd party services, etc.). Each company is different, so this is an exercise of matching needs with capabilities. The objective is to screen the gross target list to elminate those who have "killer facts" such as big contingent liabilities, prohibitive complexity such as a company with a complex ownership structure, our any other aspects that renders a target not acceptable for the next step.
Cultivation: This is a very critical part of the overall process. The essence of this authentic, genuine and meaningful relationship-buidling which requires a combination of individuals with certain skill-sets to 'sell' the prospects on being acquired, patience and persistence. I have many approaches, processes and techniques that I have and continue to use to great effect in this regard. Output is a short list of interested targets who have moved to active discussions and in-person meetings.
Target Assessment: During the cultivation phase as it gets more advanced, a critical success factor for effective acquisitive growth is the ability to narrow the list with limited amounts of information. This is important because the next phase is quite intensive so any company can not practically thoroughly assess all such targets. In other words, how does a client gain the insights needed to do this? Some might consider this the 'phase I due diligence' whereby, prior to the engagement of expensive resources such as lawyers, accountants, etc., an overview of a target's current status is determined. Through structured and open discussions, the client engages in discussions with the targets to learn as much as possible..
Preliminary Offer: Structuring of a term sheet or letter of intent based on finding to date. Depending on these findings, certain terms may be included to lay out a) value expectations; b) focus for due diligences and commitment to support it; and c) various legal terms typical for these agreements. This tend to be non-binding agreements meant to establish exclusivity of dealings for a period of time, high level terms that both parties agree to, and confidentiality. Given my background, I have the abilility to craft these documents with minimal legal cost.
Due Diligence: This is yet another element of acquisitions that can take several different forms. Depending on the situation and capabilities of both clients and targets, due diligence activites tend to have different scopes and approaches that match each particular circumstance. A simple example would be a private company target versus a public company. With the latter, sellers often limit potential acquirers to only publicly available information whereas private companies may have limited information at their disposal. Therefore, each approach must be designed for purpose, with the output being a customized plan for a particular target. This leads to both more efficient and cost effective processes as well as deeper insights to help with final decisions.
Deal Making: After the due diligence phase, and with a set of terms already agreed, the negotiations begin to finalized the terms of value, liabilities and the myriad legal and busses considerations that must be addressed and finalized. Whether as chief negotiator or as a trusted advisor to the same, I would bring my experience and talent to bear on this phase as well as some structured approaches/guidelines.
Integration Planning: Concurrent with the commencement of due diligence, full attention is required to determine the structure, resources, plans and teams for post-closing integration. Specific approaches and processes would be employed here to ensure that a proper integration leader is named (critical), robust but prioritized integration plans (e.g. IT and Finance integration might be a first priority for some companies), organizational and assimilation plans, and specific actions in several other area. Among the more difficult and critical elements of integration is culture. While culture is a key consideration in the pre-offer phases, it tends to be among the more challenging aspects to successful acquisitions and an area where experience from a career of hands-on accountability of acquisitions brings valuable insights. Several pro-active approaches can be introduced to the clients to determine which is best to employ with any particular integration.
Execution: From plans to execution requires much more than a roadmap. While such roadmaps are critical, it is the confluence of leadership and human capital, prioritized focused actions to achieve specific results, and finally sustainable integration to bring into the client's company the full potential of the value creation possible. Tools exist and can be created to provide structure and management support to achieve this consistently.
---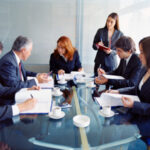 Important And Strategic Elements Of A Growth By Acquisition Approach
This program has thus far concentrated on the role that acquisition strategies play in driving growth.
However, this assumes that the acquisitions are carried out properly on its own. Experience has shown that acquisitions may both produce and destroy value, with the execution of the transaction typically making the difference.
The following are crucial and strategic elements that support successful acquisitions:
• Considering strategic fit: Purchasing merely for the sake of purchasing is little more than management hubris. The target businesses should in some manner meet the needs of the buyer's company strategy (i.e. product or service line, geographic reach, etc.).
• Addressing culture fit: Due to cultural mismatches between the two merging organizations, some of the largest mergers in history have failed. It is important to take into account a company's culture because it directly affects how it creates value.
• Doing thorough due diligence: This guarantees that the buyer "looks beneath the hood" of the company they are buying and that the price they are looking to pay for the company reflects its intrinsic value.
• Integration: Even when the share purchase agreement's ink dries, the deal is not finalized. The two businesses must now start an integration process to ensure that they grow into something greater than the sum of their individual parts.
---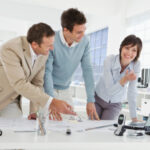 Advantages Of Growth Acquisition
10 advantages of expanding your company through acquisition
If you're deciding whether to enter into an acquisition contract, you might wish to take into account the following list of acquisition benefits:
1. Strengthens a failing business
The company you work for might be going through a period of underperformance, and an acquisition might be the answer. The ability to work together as a team rather than alone may be a key factor in the business' success. As you get to share resources with the company you're merging with, this can assist keep the business from failing.
2. Secure financing for growth
By making an acquisition, a company might gain access to money or other important assets that it might not otherwise have at its disposal. You can easily acquire these assets with the aid of an acquisition. The firm and its employees may benefit from collaborating with a company that has sufficient resources because the development of the enterprise is the ultimate objective.
3. Have access to skilled personnel of high caliber
An acquisition can aid in boosting both the amount and quality of employees who are knowledgeable about the demands of the company. The experienced staff often stays on the firm payroll after an acquisition is completed so they can integrate. Their business acumen contributes to the companies' success after the merger.